Summary
More…
Related Pages
Personal Details
Edit
Looking for more information about Orion Clemens?
Search through millions of records to find out more.
Stories
Orion was Samuel Clemens' (Mark Twain) older brother.
St. Louis Post-Dispatch (St. Louis, Missouri) 11 Dec 1897, Sat • Main Edition • Page 1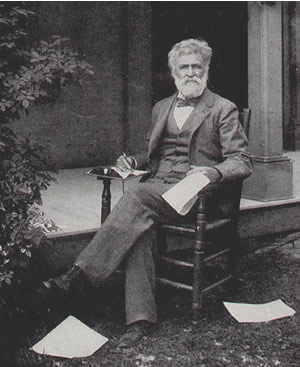 The New York Times (New York, New York) 12 Dec 1897, Sun • Page 7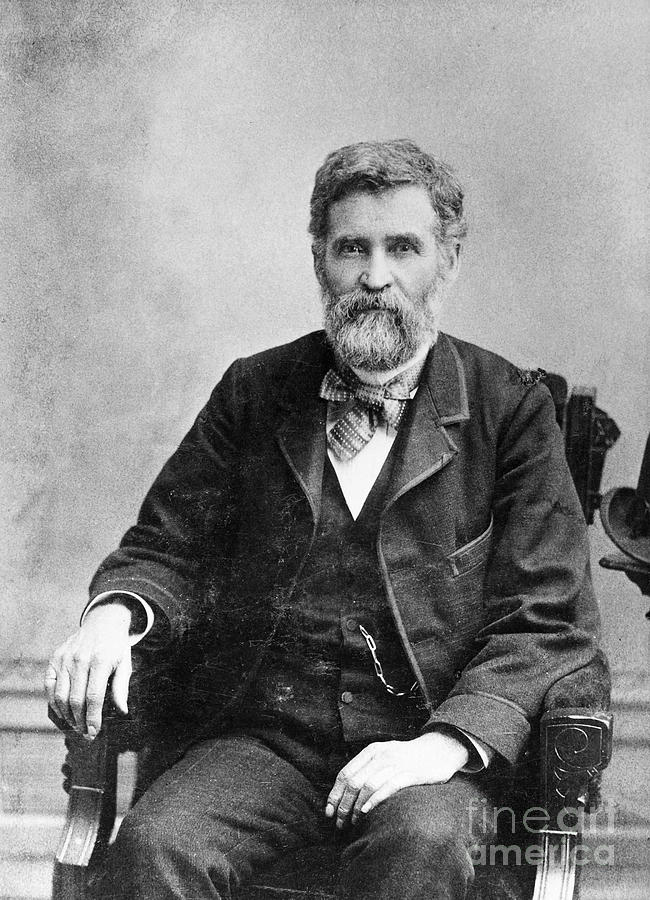 Orion Clemens (1825 ~ 1897)
Oldest brother of Samuel Clemens. Orion was 15 years old when the family moved to Hannibal in 1839. Like his father, he was intelligent and hard-working, but lacked an aptitude for hard-headed business. He worked as a clerk in his father's store, contributing to its demise by granting credit to those who could not afford to pay. In the early 1840's he became an apprentice at a local newspaper, before going to St. Louis to study law in the office of attorney Edward Bates, who would become an influential friend.

After the death of John Clemens in 1847, Orion became head of the family, anxious to support them, and sending $3 a week from his high weekly wage of $10 in St. Louis. In 1849, he returned home, buying the Hannibal Journal newspaper, renaming it the Hannibal Western Union. Sam began working for his brother's paper in January of 1851, contributing occasional sketches, and sometimes even running it on his own when Orion was away on business, such as when he was trying to sell the "Tennessee land". Sam's writing bristled with irreverence and satire at the expense of a few piqued individuals, and although it boosted circulation, Orion disapproved.

In later years he realized his mistake: "I could have distanced all competitors even then," he once said, "if I had recognized Sam's ability and let him go ahead, merely keeping him from offending worthy persons." Sam, who worked without pay anyway, left for New York in June 1853.

The newspaper declined, and although he reduced subscription and advertising rates, he finally sold up in September, moving to Muscatine, Iowa, where he started the Muscatine Journal, in which he published Sam's travel letters from the East.

Orion married Mollie Stotts of Keokuk, Iowa, on December 19, 1854. The following June the couple settled in Keokuk, where Orion bought a small printing business called the Ben Franklin Book & Job Office. After about a month, Sam and Henry came to work for him, but the business struggled and he was still unable to pay wages, so in October 1856 Sam went to Cincinnati.

Mollie's family helped support the couple and their baby girl, Jennie, born in 1855. During the run up to the Presidential election of 1860, Orion campaigned hard for Abraham Lincoln, and after Lincoln won, good fortune at last visited Orion. In 1861, Edward Bates, President Lincoln's new attorney general, rewarded Orion by appointing him secretary of the new territory of Nevada, with a salary of $1,800 a year.

By this time, Sam was a successful Mississippi pilot supporting his family. As the Civil War loomed, commercial river traffic ceased, and Orion asked Sam to accompany him out west. The timing suited Sam, who relished the opportunity, and paid both their passages. Departing St. Louis on July 18, 1861, they travelled firstly to St. Joseph, where they embarked on an exhillarating stagecoach journey across the frontier to Carson City, Nevada.

Orion at once began working on the organization of the region's new government with meagre resources. Sam was his unpaid secretary, but with little to do he soon succumbed to the lure of silver mining and claim speculating, subsidized by Orion, without any success. After a year, Orion sent for Mollie and their daughter, Jennie, and built an comforable house in Carson City. About this time, Sam became a reporter in nearby Virgina City, and often visited Orion.

For three and a quarter years, Orion worked steadily, earning a solid reputation for honesty and impartiality. When Nevada achieved statehood in 1864, Orion was considered the most likely candidate for secretary of state. However, he failed to gain the nomination, after deciding it would be immodest of him to attend the Republican's nominating convention and also adopting an anti-whiskey stance. As a result, after the November election, he found himself without a job.

Orion tried to earn a living as a lawyer, but struggled, and in August 1866 he and Mollie (Jennie had died in 1864), returned to Keokuk. The burden of failure remained with Orion, who moved with Mollie to New York a few years later to work as a newspaper proofreader, in an attempt to create another opportunity. Meanwhile, Sam Clemens was becoming a literary celebrity. The publication of Innocents Abroad in 1869 launched his writing career, earning him enough to contribute to Orion's support. When he wrote Roughing It, he gave Orion $1,000 for his journal about the stagecoach journey.

In 1870, Sam arranged for Elisha Bliss of the American Publishing Company to hire Orion as an editor of a new American Publishingmagazine. Orion didn't get along with Bliss, however, and left in March 1872, reporting irregularities in Bliss' business procedures that would signal a decline in the company.

Orion and Mollie resumed life in Keokuk, where Orion practiced law, tried chicken farming, attempted a novel, and invented a number of gadgets, all without success, while Sam quietly provided support of about $500 a year. In the early 1880s, Jane Clemens, mother of Orion and Sam, relocated to Keokuk where Sam had purchased her a house, in which Orion and Mollie also lived. Sam visited them several times before Jane's death in 1890. Orion died in 1897.

Although Orion was 10 years older than Sam, with a very different temperament, the two brothers remained warm friends throughout their lives. Sam attributed Orion's misfortune to his indecisive nature, but he never begrudged Orion financial support. After all, Orion and Sam had both inherited their father's belief in opportune fortune, prevalent in the era of westward expansion, and a trait that would also cost Sam dearly when he backed the Paige typesetter.

Orion was apparently named after the Orion constellation, but his name was pronounced with the stress on the first syllable "Oor-eon". He and Mollie are buried in Hannibal's Mount Olivet Cementary.
About this Memorial Page
Anyone can contribute to this page. Please sign in or sign up—it's free.
Created:

Modified:

Page Views:

62 total (1 this week)