Personal Details
Edit
Looking for more information about John Eaton?
Search through millions of records to find out more.
Stories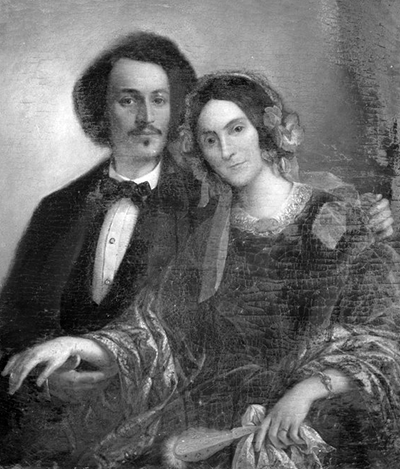 Jackson appoints John Eaton as secretary of war and starts scandal
On this day in 1829, President Andrew Jackson defies Washington society matrons and appoints scandal-plagued John Eaton as his secretary of war.
Earlier that year, Eaton had married a former tavern maid with a supposedly lurid past. Margaret Peggy Eaton had been raised in a boardinghouse frequented by Washington politicians and became an astute observer of politics, as well as an accomplished musician and dancer. She charmed many of the boardinghouse's tenants, including then-Senator Andrew Jackson and his friend John Eaton, and was suspected of having many illicit affairs before her first marriage. She was 23 and the wife of a Navy sailor when she first met Jackson and Eaton. Eaton enjoyed Margaret's wit and intelligence and escorted her to social functions when her husband was at sea.
When Margaret's first husband died unexpectedly, rumors abounded that he had committed suicide over his wife's alleged affair with Eaton. Both Eaton and Margaret denied the affair, claiming to be nothing more than friends. In addition to Margaret's sullied reputation, her passionate nature, flirtatiousness and outspokenness irked Washington's society matrons at a time when those qualities were considered unseemly in women. When Eaton and Margaret married shortly after her first husband's death, the ladies of Washington society ostracized the new couple.
Jackson sympathized with and supported his friend Eaton. Jackson's late wife Rachel—whom he had unwittingly married before her divorce from her first husband was final–had also been the victim of social gossip when she first came to Washington. When someone advised Jackson against making Eaton his secretary of war because of Margaret's reputation, Jackson barked, do you suppose that I have been sent here by the people to consult the ladies of Washington as to the proper persons to compose my cabinet?!" Secretary of State Martin Van Buren also sided with Eaton. It was Vice President John Calhoun's wife who led Washington's elite in snubbing the Eatons at social gatherings. For the rest of Jackson's first term, his opponents used the Eaton Affair or Petticoat Affair, as it was known, to attack the president's moral judgment and, by extension, his administration's policies and appointees.
By 1831, the Eaton Affair had proved immensely divisive and politically damaging to Jackson. In response, Eaton and Van Buren resigned in order to give Jackson the opportunity to overhaul his cabinet with new members and protect his presidency from further scandal.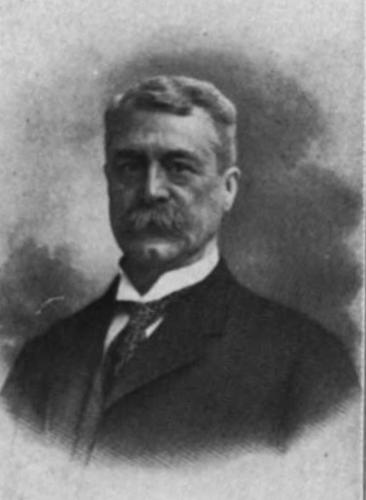 Born into a prominent family, John Henry Eaton was the son of John and Elizabeth Eaton. His father, a chaise maker, was county coroner, a member of the state assembly, and the owner of five thousand acres of land in Williamson County, property he had received from the estate of his uncle, Major Pinkerton Eaton, a soldier killed in the Revolution.
After briefly attending the University of North Carolina, the young John Henry Eaton settled in Tennessee around 1808 and began a law practice in Franklin. He participated in the War of 1812, and in 1813 he married Myra Lewis, the daughter of a wealthy landowner and a ward of Andrew Jackson. He served in the Tennessee legislature in 1815 and 1816, and in 1817 he completed a biography of Jackson, the hero of New Orleans. He entered the United States Senate in 1818, serving until 1829.
Eaton is most famous for his close relationship to an American president and for his marriage to a controversial woman. (His first wife died without issue.) He was one of Jackson's closest advisers in the 1824 and 1828 presidential campaigns, and when Jackson became president in 1829 he named Eaton his secretary of war. On January 1, 1829, Eaton married the daughter of a Washington boarding house proprietor, the recent widow of a navy purser who had committed suicide and a woman who was the target of rumors of sexual improprieties. Washington society women and cabinet wives refused to associate with Margaret "Peggy" O'Neale Timberlake Eaton, so her husband and the president unsuccessfully fought a two-year battle for her acceptance. What began as a social matter turned into a political fray resulting in the break-up of Jackson's cabinet and a permanent split between him and his vice-president, John C. Calhoun.
To make up for Eaton's resignation from the cabinet, Jackson tried but failed to have him reelected to the United States Senate from Tennessee. He then appointed him governor of the Florida Territory (1834-36) and later made him United States minister to Spain (1836-40). Upon his return to the United States, Eaton joined the Whig Party and lost Jackson's friendship until just before the former president's death in 1845. Eaton spent most of his later life in Washington as a prominent attorney, but he and his wife regularly returned to Franklin during the summers. When he died in 1856, his substantial estate testified to a lifetime of financial success.
John Henry Eaton, U.S. senator, member of Andrew Jackson's cabinet, governor of the Territory of Florida, and U.S. minister to Spain, was born in Halifax County near the town of Scotland Neck, the son of John and Elizabeth Eaton. The father was a maker of chaises, coroner of the county, and representative in the Assembly—thus obviously a man of some importance in the community. The 1790 census lists the senior Eaton as holder of twelve slaves, and the manuscript record of the 1810 census reports his ownership of sixteen; in addition, he had acquired a large tract of land in middle Tennessee.
John Henry Eaton attended The University of North Carolina from 1802 to 1804, and, according to university records, was registered for those years as a sophomore and junior. In 1825, he received an honorary M.A. from the university. After he left college Eaton read law, and in 1808 or 1809 moved to Franklin, in Williamson County, Tenn., to take up residence on lands owned by his father. Here he was to meet his future wife, Myra Lewis, daughter of William Terrell Lewis, a prosperous landholder. Myra and her sister were the wards of General Andrew Jackson; thus Eaton's marriage brought not only additional wealth but also opened for him a career in politics. Quite important in his emergence to public notice was a biography of Andrew Jackson, started by John Reid but completed by Eaton. The volume was published in 1816 and, though by no standard can it be classed as good biographical writing, received sufficient publicity to warrant at least three English and two German editions.
In 1818 Eaton was appointed to the U.S. Senate to fill a vacancy caused by the resignation of George W. Campbell; at the end of the term he was elected as a Democrat. Eaton served in the Senate from September 1818 to 9 Mar. 1829, when he resigned to become secretary of war in President Jackson's cabinet. He remained in that position only until June 1831. After Mrs. Eaton's death, he had, on 1 Jan. 1829, married Margaret ("Peggy") O'Neale (or O'Neill) Timberlake, the attractive daughter of a Washington tavern keeper. This second marriage caused a rift in the cabinet, attributed largely to the cabinet wives. In 1833 Eaton sought unsuccessfully to regain his seat in the Senate; the following year Jackson appointed him governor of the Territory of Florida, and in 1836 envoy extraordinary and minister plenipotentiary to Madrid. The latter appointment he held until 1840, during which time Mrs. Eaton enjoyed great social success. Eaton broke with Jackson in 1840, when the former declined to support Van Buren for president.
Eaton lived comfortably in Washington for the remainder of his life. He was not a church member, and perhaps because of this his funeral service was conducted at the Eaton home on I Street. He was buried in Washington's Oak Hill Cemetery. The obituary in Washington's Daily National Intelligencer spoke warmly of him, and noted that the chief justice had announced adjournment of the Supreme Court for the afternoon of the eighteenth in order that the justices, members of the bar, and officers of the Court might attend the funeral. Eaton's second wife, who possessed considerable charm, remarried, this time to a young Italian dancing master who subsequently eloped with her grand-daughter.
About this Memorial Page
Anyone can contribute to this page. Please sign in or sign up—it's free.
Contributors:

Created:

Modified:

Page Views:

84 total (2 this week)