Justin, inspired by the events of Sept. 11, had decided to become a soldier.
<a>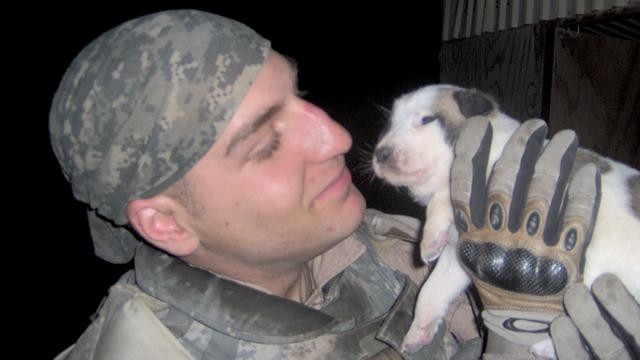 </a> Courtesy of Jason Wheeler Seeing the photos "felt like he was still... <a>View Full Size</a>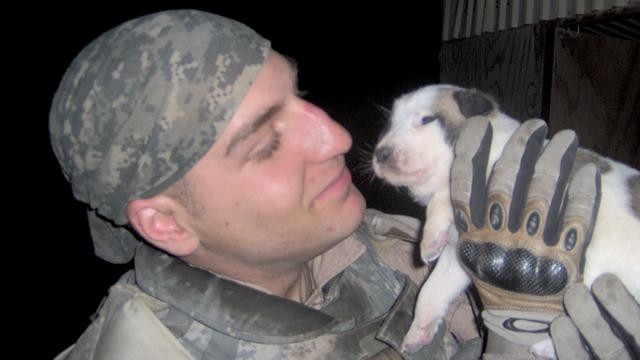 Courtesy of Jason Wheeler Seeing the photos "felt like he was still real, he was still here," Brittney Murray said. Murray and the Rollins family decided they wanted to bring home the puppy that Justin Rollins had played with before he died. After a crusade that made its way into national headlines, soldiers were tasked with finding the puppy and sending it to New Hampshire. <a></a> <a>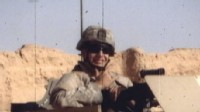 </a> Hero's Story <a>Watch Video</a>

<a></a> <a>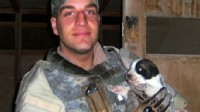 </a> Bringing Hero Home <a>Watch Video</a>

<a></a> <a>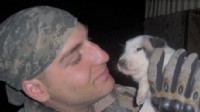 </a> Person of the Week: Justin Rollins <a>Watch Video</a>

<a></a>
"He really was traumatized, like the rest of us, enough so that he made up his mind. He wanted to join the military and support our country," said Rhonda.
Justin signed on in hope of becoming an Army Ranger.
"He came home and he came running up the stairs, "Airborne! Ranger, baby! Infantry!" And I looked at him and I said, can't you be in the band?" said Rhonda.
As Justin embarked on his new life, Brittney blossomed into a beautiful young woman under the watchful eye of Rhonda Rollins.
"He called one day, and I happened to mention, gee, I saw Brittney in the newspaper, she went to her prom, she is stunning. He said, 'well, I messed that up, didn't I?' I go, no, she's graduating pretty soon. So he had come home."
Brittney was giving a graduation speech as the class president when she received a huge surprise.
"One time I glanced up, and he had just gotten out of Rhonda's convertible," Brittney remembered.
Justin was waiting for her.
"The timing was perfect. Everything fell into place, and it was like just picking back up those initial feelings," said Brittney.
Justin and Brittney quickly fell in love. But it wasn't long before he had to return to duty. In 2006, Justin was deployed to Samarra, Iraq, one of the scorching epicenters of the war.
"We didn't know at the time, when he was over there, that it was the worst possible place," said Rhonda.
"The scariest part, when you're sitting up on your Humvee, are the IEDs, things that you can't see that you know are there," said Jason Wheeler, who was one of Justin's superiors and friend in the 82nd Airborne. "Trying to find them before they blow them up on you. There was one time he got hit in the neck. He just knew there was blood, and he couldn't see his wound, he felt hot metal. But other than that, there's not many occasions that I can remember of him showing fear."
But Justin did have occasions to feel great happiness. Before he left for his tour in Iraq, airport arrival gates had become scenes of joyous reunions with Brittney. Departure gates, however, were torture.