Fred W. Beal was born on May 3, 1921 in Lincolnton, North Carolina, and grew up playing on the sandlots of Cherryville, North Carolina. While his older brother Floyd – a catcher – enjoyed a minor league career in the St. Louis Cardinals' organization, Fred pitched for Cherryville High School and the Cherryville Juniors, before signing with the Mooresville Moors of the Class D North Carolina State League in 1941. As Floyd batted .282 with 14 home runs for the Columbus Red Birds of the South Atlantic League, young Fred contributed a 5–5 record and 4.60 ERA in 18 appearances as the Moors finished third, but beat the pennant-winning Kannapolis Towelers in the playoffs before succumbing to the Salisbury Giants in the finals.

In 1942, veteran catcher John Hicks became player-manager of the Moors. Beal, along with Harry Jordan and James Patton, made up the starting rotation, and he was 9–11 in 28 games (18 starts) for the second-place club. Beal spent the tail end of the season with the Sanford Spinners of the Class D Bi-State League, producing a 2–3 record in six appearances.

On October 24, 1942, Beal entered military service with the Army despite suffering from an ulcerated stomach - something the Army was aware of at the time of his medical. He was inducted at Camp Croft, South Carolina, and served at Camp White in Jackson County, Oregon. On February 11, 1944, Private Beal, who had been married to Margaret Leonhardt since November 19, 1939, died from bleeding ulcers at the 79th General Hospital at Camp White. He was just 22, and is buried at Riverview Baptist Church Cemetery in Lincolnton, North Carolina.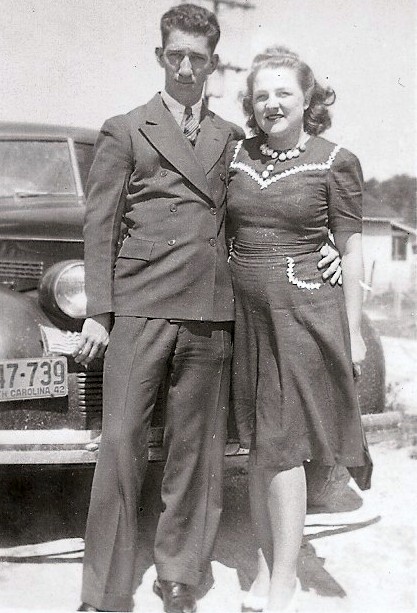 Fred and Margaret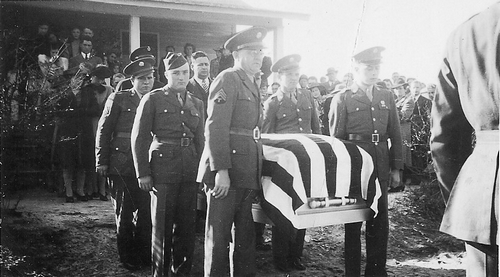 Fred Beal's funeral