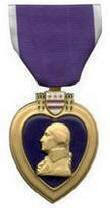 Date and Place of Birth: 1915 Pine Grove, PA Date and Place of Death: June 10,1944Normandy, France Baseball Experience: Minor League Position: Shortstop Rank: Staff Sergeant Military Unit: Service Company, 507th Parachute Infantry Regiment US Army Area Served:European Theater of Operations
John H. Fessler was born in 1915 in Pine Grove, Pennsylvania. He signed with the Centreville Colts of the Class D Eastern Shore League – a Phillies farm team – in 1938. After a slow start he was released in June and immediately signed by the Easton Cubs of the same league. Fessler, who played shortstop and second base, appeared in 25 games and batted .180 with one home run.

Fessler was out of organized baseball in 1939, but returned in 1940 to play in the Class D Mountain State League with the Huntington Aces and the Bluefield Blue-Grays. In 70 games he batted .243 and drove in 25 runs.

In 1941, Fessler played 116 games at shortstop with the Goldsboro Goldbugs of the Class D Coastal Plain League and batted .279 with 43 RBIs and league high 37 stolen bases. He also led the Goldbugs in games played and runs scored (88), while leading the league with 481 at-bats.

Fessler entered military service on April 25, 1942 and served with the 507th Parachute Infantry Regiment. He was an outstanding member of the regiment's basketball team.

On June 6, 1944, Staff Sergeant Fessler parachuted into Normandy and landed close to the Merderet River. He was killed in action just four days later on June 10, 1944.

In November 1948, Fessler's body was returned to Pine Grove and finally laid to rest on November 7.