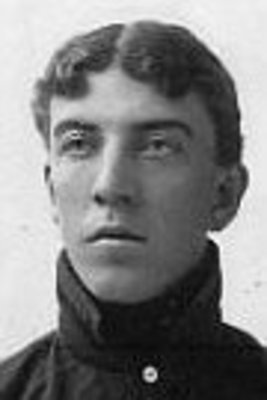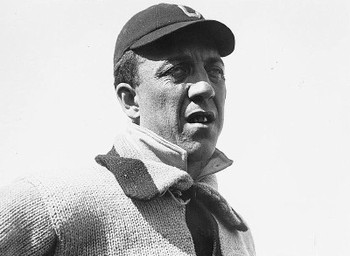 TOLEDO, Ohio, April 14. — Adrian C. Joss, a well-known pitcher of the Cleveland American League baseball team, died at his home here at 1:45 o'clock this morning. Death was due to tubercular meningitis, from which he had been a sufferer since last Sunday. Joss was 31 years old. He is survived by a widow and two children. He was a thirty-second degree Mason and a member of the Mystic Shrine.
The Cleveland American League team was here last Sunday, and at that time Joss made it known to Charles Somers, owner of the Cleveland club, that he was not feeling well. At that time it was thought that Joss'scondition was not serious. He was confined to his home, however, and was under the care of Dr. George W. Chapman and a nurse. Joss's condition grew gradually worse, but hopes for his ultimate recovery were held out until last night, when his condition grew rapidly worse. He was conscious to the end and spoke to his nurse a few minutes before his death.
Joss joined the American League club in 1903, under the management of William R. Armour, present owner of the Toledo club. He became one of the premier pitchers of the country, and had the honor of pitching a no-hit, no-run, game against the Chicago White Sox in 1908, his opponent being Ed Walsh.
Last year Joss's pitching arm became injured while he was in Philadelphia. He was sent to his home in this city, and specialist examined it and found that the trouble was in the elbow. He continued having it treated, and for a time it looked as if he would recover the use of the arm.
Trainer White of the Cleveland Club treated Joss's arm for several weeks this Winter, and early this Spring pronounced the pitcher in condition to take up his duties in the box.
Joss began his baseball career in Juneau, Wis., in 1898, with a semi-professional team. He was "discovered" by Charles J. Strobel, at that time owner of the Toledo Club, in the Inter-State League. Joss joined the Toledo Club and became immediately one of the star twirlers of the league.