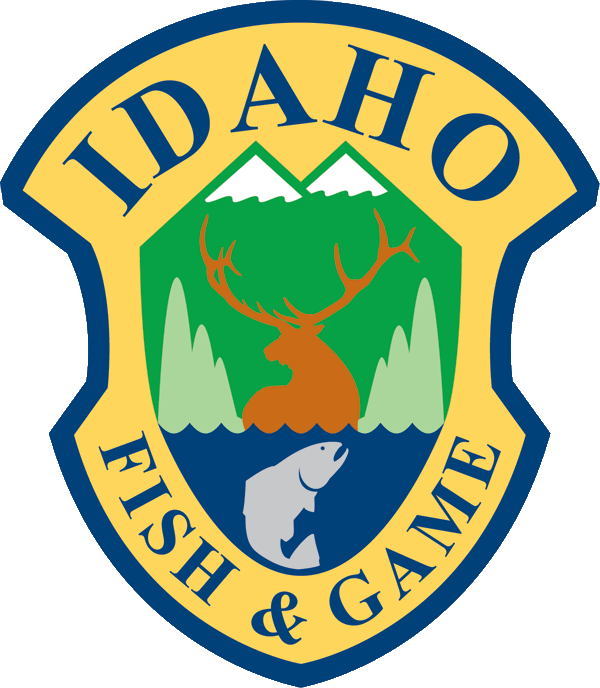 OWYHEE COUNTY, Idaho — As a young game warden in the mid-1980s, Jon Heggen was ordered by his boss to read a book.
The required text? "Give a Boy a Gun" by Jack Olsen, a crime writer who chronicled how poacher Claude Lafayette Dallas had killed Idaho Department of Fish and Game officers Conley Elms and Bill Pogue in an execution-style slaying in the remote Owyhee desert on Jan. 5, 1981.
Dallas, 54, now bespectacled and graying, walks out of an Idaho prison a free man Sunday.
"It's sure an emotional issue, and his release has heightened those emotions," said Heggen, now head of Fish and Game's enforcement bureau. "There's been a lot of tears shed the last two weeks."
Even today, agents grow furious over the killings and the 1982 verdict by 12 jurors that Dallas was guilty of manslaughter -- not murder. That verdict is what's allowing Dallas to be released after almost 22 years. His 30-year sentence was cut by eight years for good behavior, despite a 1986 prison escape in which he was on the run for a year.
Game wardens say the department lost its innocence that day in the desert. They say the killings -- Dallas shot Pogue and Elms with a .357 Magnum handgun, then fetched a .22-caliber rifle and finished each man off from close range with a bullet in the head -- changed Idaho Fish and Game forever. Those who once viewed themselves as wilderness rangers became wary wilderness police officers.
"They spend a lot more time in training, how to handle yourself in situations, scenarios like this we didn't train for before," said former Fish and Game Director Jerry Conley, who testified at Dallas' sentencing. "We remain horrified somebody could have gotten manslaughter for cruelly killing our people, and then following it up with shots from a .22 rifle."
For Conley and Heggen, Dallas is a remorseless killer.
But to those who see government as the enemy, he became an object of admiration. Women gathered at the 28-day trial in Caldwell, Idaho, held after Dallas had spent more than a year on the lam before being caught in April 1982. They were known as the "Dallas Cheerleaders."
A Canadian singer wrote "The Ballad of Claude Dallas." There was a television movie.
Dallas' 1986 escape from a prison near Boise served to heighten the legend perpetuated by his friends that he was a modern-day mountain man whose lifestyle got crossways with a heavy-handed U.S. government.
Some compared him with Gordon Kahl, a tax-evader killed by U.S. marshals in North Dakota in 1983; Randy Weaver, the protagonist in the 1992 Ruby Ridge standoff, or even Timothy McVeigh, the Oklahoma City bomber.
"Those cases always end up getting connected after the fact," said Jess Walter, the Spokane, Wash.-based author of a book about Weaver. "But at the time, they were just having trouble with law enforcement."
Pogue and Elms, who carried side arms, were killed after confronting Dallas at his winter camp on the South Fork of the Owyhee River, one of the West's least-populated regions, where the 30-year-old had come to trap animals. The officers were investigating reports that Dallas had killed two bobcats four days before Idaho's legal trapping season was to begin.
Jim Stevens, a potato farmer and friend of Dallas, witnessed the killings.
Pogue, who had drawn his weapon, was hit first. Dallas then shot Elms two times in the chest as the warden emerged from the trapper's tent where he'd found the poached cats. Dallas then retrieved his .22 and fired one round into each man's head.
"Nobody has the right to come into my camp and violate my rights," Dallas later told Stevens. "In my mind, it's justifiable homicide."
A jury of 10 women and two men found him guilty of voluntary manslaughter after deliberating seven days. Jury foreman Milo M. Moore, now a retired Nampa, Idaho, shopkeeper, says Dallas might have been freed outright if he hadn't gotten his rifle to finish the pair off.
Moore said testimony about Pogue's reputation as a tough-guy lawman -- he'd been the Winnemucca, Nev., police chief in the 1960s -- influenced the verdict. "We felt it was self-defense up to a certain point," Moore said recently. "Had he not shot them in the head, it would have been a different verdict."
Moore is convinced that Pogue had come gunning for the poacher, and said Pogue was on trial in some jurors' minds more than Dallas.
One of his lawyers, Bill Mauk, still sees Dallas as a victim: He fired on them after his privacy had been violated and after he was threatened by government agents enforcing game laws that he didn't believe applied to him.
Kevin Kempf, warden at the Idaho Correctional Institution at Orofino, where Dallas has been since Jan. 15, when he was moved from a Kansas prison, won't say where Dallas will be released.
"He's prepared. It doesn't appear he's going to be leaving our facility without any direction or without a plan," said Kempf, who interviewed Dallas when he arrived in Idaho in a van guarded by three corrections officers.
Although Idaho laws forbid felons convicted of crimes such as manslaughter from possessing a firearm, many of Dallas' other civil rights will be restored.
Dallas did not respond to interview requests from the Associated Press. Neither did members of the Pogue family. Efforts to contact the Elms family were unsuccessful.
But Fish and Game officers say they're observing Dallas' Feb. 6 release date as an opportunity to remember the sacrifice of men they still call by their first names: Conley and Bill.
Gary Loveland, a retired game warden, said he turned down Pogue's request to accompany him on that fateful patrol because of a prior commitment. Conley Elms went instead. "Anybody that commits first-degree murder shouldn't get out of prison," Loveland said. "Claude Dallas should at least do life."
The courts disagree.
In the eyes of the law, Dallas' debt to society has been paid.