Summary
More…
Related Pages
Personal Details
Edit
Looking for more information about Stanley F Musial?
Search through millions of records to find out more.
Stories
St. Louis Cardinals Bing Devine, Red Schoendienst and Stan Musial at Busch Stadium 1969
Stan Musial bats in the 1949 All-Star Game at Ebbets Field, Brooklyn.
Left to right Del Wilber, Dick Sisler, Terry Moore, Stan the Man and Red, taken at a tree stand in Clayton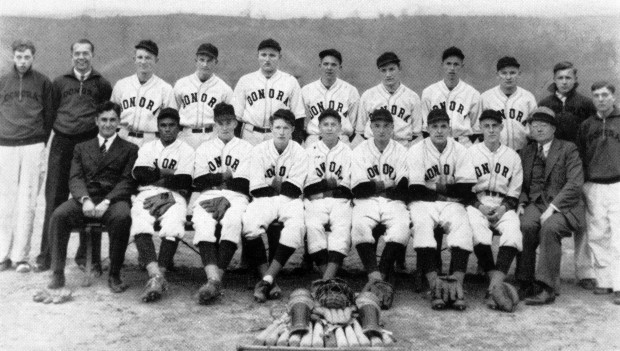 c. 1938-39--- The Donora (PA) High School baseball team, from the 1939 high school annual, Dragon '39. Stan Musial (top row, fourth from left) was a junior on this team, and his younger brother, Edward (fourth from right, top row) was on the team too. Also on the team was Joseph "Buddy" Griffey (second from left, bottom row), father of Ken Griffey Sr. and grandfather of Ken Griffey Jr. Coach of the team was Michael "Ki" Duda, seated on the far left of the bottom row. COURTESY OF THE DONORA HISTORICAL SOCIETY
About this Memorial Page
Anyone can contribute to this page. Please sign in or sign up—it's free.
Source:

Created:

Modified:

Page Views:

103 total (0 this week)