Person Page
View Photos
Places mentioned on this page
There are no related pages for Harlan D Burton.
There are no links about Harlan D Burton.
About this page
Stories
HARLAN BURTON
03 NOV 1943
Burton, Harlan D., SSgt
Fallen
Last Rank
Staff Sergeant
Last Primary AFSC/MOS
M 0611-Aerial Gunner
Last Unit
1943-1943, M 0611, Bomb Units/511th Bomb Squadron
Service Years
1942 - 1943

Home State
Missouri
Year of Birth
1921
Home Town
Sedalia
Last Address
RAF Station Polebrook, England
Casualty Date
Nov 03, 1943
Cause
Hostile, Died while Missing
Reason
Air Loss, Crash - Sea
Location
Germany
Conflict
World War II
Location of Interment
Not Specified
Wall Coordinates
Not Specified
Official Badges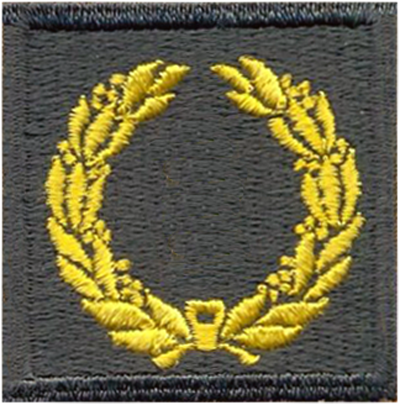 Unofficial Badges
Additional Information
Last Known Activity
Harlan D. Burton was born on August 25, 1921 in Sedalia, Missouri. He was the son of Ollie and Euba Burton, and had 4 siblings. He attended Broadway Elementry School before going to Smith-Cotton Junior-Senior High School in May, 1936. At age 16, he became a truck driver, hauling cattle for his father from Sedalia to St. Louis. On December 20, 1941, he married Verna Louise Newton.

He was inducted into the Army on August 5, 1942 (one account gives this date as the 19th) at Jefferson Barracks in St. Lois, Missouri. His first assignment was Las Vegas, Nevada. Subsequent assignments led him to Salt Lake City, Utah; Blythe, California; Casper, Wyoming; and Salina, Kansas.

Burton was assigned to the 351st Bomb Group and reported to Polebrook, England in early 1943. Here, he was assigned to a combat crew of the 511th Bomb Squadron. Alternating as waist gunner and ball turret gunner, he flew 25 missions from June 22 to November 3, 1943. On November 3, the crew was tasked for the mission to bomb submarine pens and facilities at Wilhelmshaven, Germany.

During the bomb run, enemy fighters attacked the formation. A lower squadron B-17 pilot was shot through the head, and his aircraft pitched up, colliding with the aircraft in which Burton was flying. The mid-air collision severely damaged the aircraft, and as it dropped out of formation, it was attacked by three German fighters. The waist gunners shot down two of them, and just as Burton disposed of the third one, the B-17 exploded. Spinning downward, it crashed in the sea off Mellum Island, North of Wilhelmshaven.

Six of the crew survived and were taken prisoner by the Germans. The Germans eventually recovered three bodies which they identified as the pilot, co-pilot, and engineer. Burton's body was never recovered. His name is inscribed on the Tablets of the Missing at the American Cemetery at Margraten, Holland.

In May, 1944, Burton's status was changed from MIA to KIA. In 1952, a committee attempted to verify Burton was indeed dead. German records and local stories led them to the conclusion that the body was non-recoverable, and Burton was declared dead in 1953.

He is remembered on a World War II memorial in Pettis County, Missouri.


NOTE: In the "Screwball" crew photo, SSgt Burton is front row, right.


http://wed.sedalia.k12.mo.us/Schs/WWII/burton.html
www. abmc.gov/search/detailnews.php
aad.archives.gov/aad/record-detail
351st.org/loadlist/search.php
www.rootsweb.ancestry.com
351st.org/Ken.harbour/missdetail2.HTML
Comments/Citation
Harlan D. Burton's initial assignment was to B-17E #42-29843, nicknamed "Screwball," assigned to the 351st Bomb Group. He subsequently flew his last mission on B-17F #42-29852, nicknamed "Fireball," assigned to the 511th Bomb Squadron.

NOTE: Most of the aircraft incorporated the name "Ball" into the aircraft name, in honor of Major Clinton F. Ball, the unit's first commander. Notable examples included "Screwball," "Fireball," "Lucille Ball," and "Eight Ball."

Missing Air Crew Report 1160 and mission loading lists gives the crew as:

1 Lt Elmer J. Nardi p
2 Lt Harold C. Bergman c-p
2 Lt Orlyn E. Master nav
2 Lt Bradley E. Squires bomb
TSgt Frank Swica eng/tt gun
TSgt Ganusheau S. Wade r/o
SSgt Harlan D. Burton btg
SSgt John J. Yarush lwg
SSgt Donald D. Happold rwg
SSgt Henry C. Gates tail gun


Lt Nardi was recovered and is buried in Oak Mound Cemetery in Heraldsburg, California. Lt Bergman is remembered on the Tablets of the Missing at Margraten, Holland, and TSgt Swica is buried in Ardennes American Cemetery in France. As stated, Burton's body was never found.

The remaining six members of the crew were taken prisoner.
(
More...
)
Burton, Harlan D., SSgt
Service Photo
more
Burton, Harlan D., SSgt
"Fireball"
more
Burton, Harlan D., SSgt
Original "Screwball"...
more
Burton, Harlan D., SSgt
Service Photo
more
Burton, Harlan D., SSgt
"Fireball"
more
Burton, Harlan D., SSgt
Original "Screwball"...
more
Burton, Harlan D., SSgt
Service Photo
more
Ribbon Bar

Unit Assignments
1942-1942, United States Army Air Corps (USAAC)
1942-1942, M 0611, Aerial Gunnery School
1942-1943, M 0611, Bomb Units/351st Bomb Group
1943-1943, M 0611, Bomb Units/511th Bomb Squadron
2
My Aircraft/Missiles

1943-1943, B-17 Flying Fortress
Combat and Operations History
1943-1943 World War II/Missions/Operations/Various Missions over Germany 1943 (1943)
Share this ShadowBox on Facebook
Comments
---